⚔️Wielka wyprzedaż RPG'ów na Gog.com !!!⚔️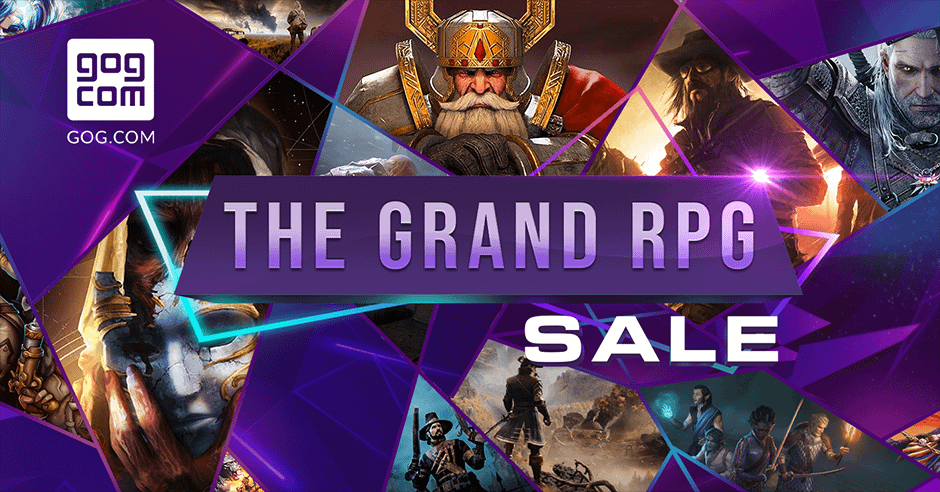 Dzisiaj na GOG.com wystartowała wielka wyprzedaż gier z pod znaku RPG.
Szalone promocje na GOG.com
Ponad 250 okazji ze zniżkami do 90%, między innymi takie smaczki jak;
Avernum: The Complete Saga (-70%)

Divinity: Original Sin 2 – Definitive Edition (-60%)

Mordheim: Miasto Przeklętych (-75%)

Neverwinter Nights: Edycja Rozszerzona (-75%)

Torment: Tides of Numenera (-70%)

Wiedźmin 3: Dziki Gon – Edycja Gry Roku (-70%)
Dodatkowo na salony wjeżdżają 3 nowe premiery gier RPG:
🧙‍♂️Moonstone: A Hard Days Knight to prawdziwy amigowy i PC-owy klasyk z 1991 roku, w którym wcielasz się w rycerza wysłanego z misją zwrócenia mistycznego "księżycowego kamienia" do Stonehenge. Gra pozwala na rozgrywkę razem z trójką znajomych, co przynosi jeszcze więcej zabawy.                                            

🎮AKIBA'S TRIP: Undead & Undressed to inspirowane anime jRPG łączące ekscentryczny humor z dynamiczną walką.                                                                                                                                                             

🧟‍♂️DYSMANTLE w tym RPG akcji musisz przetrwać w post apokaliptycznym świecie pełnym okropnych i nikczemnych potworów.                                                                                                                                                            
Każdy znajdzie coś dla siebie. Promocja trwa do przez cały obecny tydzień, link do promocji niżej. Korzystajcie !! Zapraszam Was również do moich poprzednich postów: Batman: The Movie oraz Desperados 3