Castle of Illusion Starring Mickey Mouse
Castle of Illusion Starring Mickey Mouse to gra platformowa stworzona i wydana przez firmę Sega w roku 1990. Gra została wydana na platformę Sega Genesis, natomiast wersja 8-bitowa została wydana nieco później na platformy Master System oraz Game Gear.
Gracz wciela się w postać Myszki Miki i ma za zadanie uratować Myszkę Minie z rąk niecnej wiedźmy Mizrabel, która pragnie posiąść jej młodość. Miki wchodzi do zamku zwanego Castle of Illusion gdzie spotyka króla zamku, który wyjawia mu tajemnicę jak pokonać złą wiedźmę. Nasz bohater musi odnaleźć siedem Klejnotów Tęczy, rozrzuconych po różnych krainach świata iluzji. Są one strzeżone przez sojuszników wiedźmy znanymi jako Mistrzowie Iluzji.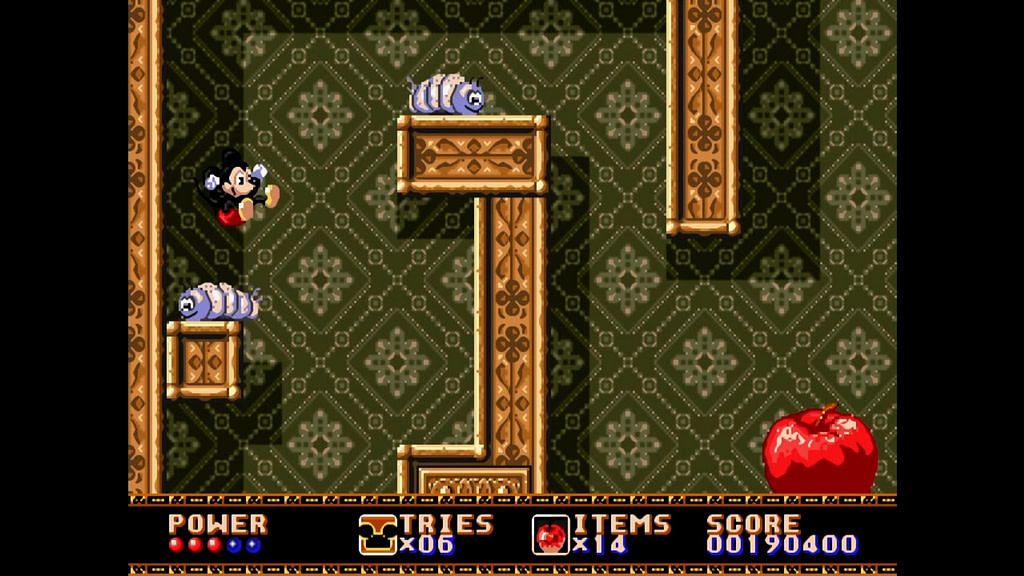 Jeśli chodzi o rozgrywkę i mechaniki w grze, to Miki może atakować swoich przeciwników za pomocą podskoku i opadaniu na nich z góry, bardzo podobnie jak w Kaczych Opowieściach Sknerus McKwacz. Dodatkowo możemy zbierać jabłka oraz kulki, którymi możemy później rzucać w przeciwników zadając im obrażenia. Cała gra złożona jest z sześciu lokacji, gdzie na końcu każdego poziomu czeka na nas Boss. Na końcu szóstego poziomu (Zamek) czeka na nas wiedźma Mizrabel.
Castle of Illusion Starring Mickey Mouse została bardzo ciepło przyjęta przez krytyków, szczególnie zachwycała grywalność oraz grafika gry. W 2013 roku powstał remake gry i została ona przeniesiona na platformy PlayStation, Xbox oraz na komputery osobiste. Sam osobiście nie miałem przyjemności zagrać w tą platformówkę, ale mam nadzieję, że to właśnie Wy coś więcej mi o niej opowiecie. Dajcie znać w komentarzach.
Zdjęcia źródło: https://www.youtube.com/watch?v=wtXcudBdlLk