Certyfikat na zabijanie Zombie
Mój certyfikat kwalifikacji już zdobyty, teraz można zabijać hordy zombiaków w Call of Duty Black OPS 4!!! Może jakiś film za nie długo z tego trybu ukaże się na mojej stronie i fanpage. Jestem ogromnym fanem serii Call Of Duty i serdecznie każdemu polecam.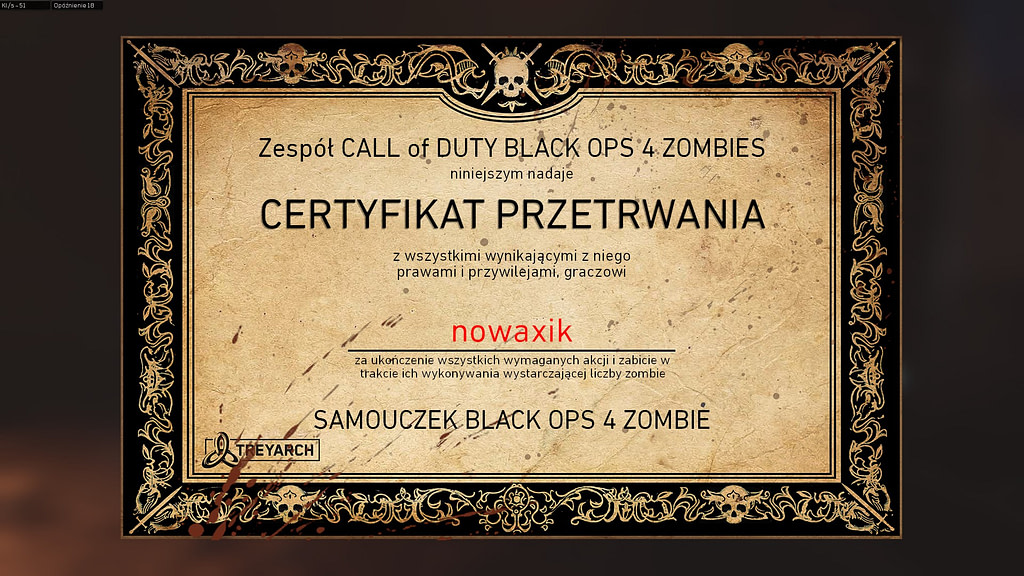 My certificate of qualifications has already been won, now you can kill hordes of zombies in Call of Duty Black OPS 4!!! Maybe a movie for a long time in this mode will appear on my site and fanpage. I am a huge fan of the Call Of Duty series and I heartily recommend to everyone.