Civilization: Call to Power
Kolejną strategią jaką pamiętam ze swojego dzieciństwa była Civilization: Call to Power. Gra została wydana w roku 1999 przez firmę Activision i jest strategią turową, w której gracz kieruje jednym z wybranych narodów. Rozgrywka polega na rozwoju Państwa, budowaniu kolejnych miast, rozwojowi gospodarki, tworzeniu infrastruktury, prowadzeniu wojen z innymi przeciwnikami i poszerzaniu swoich włości. W grze wyróżnia się pięć epok, od Starożytności do epoki Diamentu.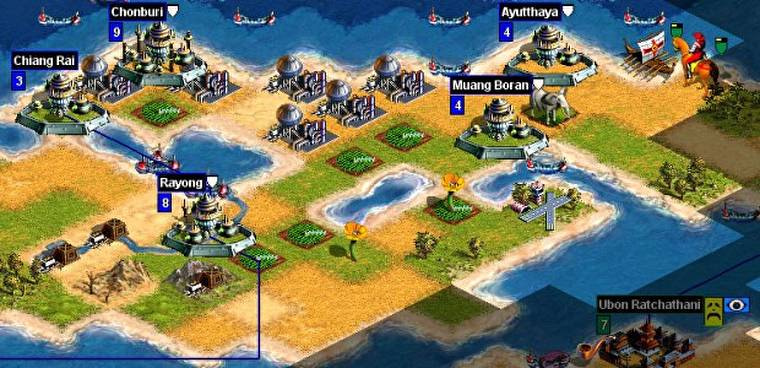 Another strategy that I remember from my childhood was Civilization: Call to Power. The game was released in 1999 by Activision and is a turn-based strategy in which the player manages one of the selected nations. The gameplay involves developing the state, building new cities, developing the economy, creating infrastructure, waging wars with other enemies, and expanding your possessions. The game is distinguished by five eras, from Antiquity to the Diamond Age.