Commandos 2: Ludzie odwagi
Commandos 2: Ludzie odwagi to strategia czasu rzeczywistego, którą wyprodukowała firma Pyro Studios natomiast wydała w 2001 roku firma Eidos Interactive. Grę początkowo wyprodukowano na platformę Microsoft Windows natomiast w 2002 trafiła również na PlayStation i Xbox'a ale nie osiągnęła takiego sukcesu jak wersja na PC. Jeśli chodzi o fabułę, to gra jest osadzona w realiach II Wojny Światowej i rozgrywa się na terach okupowany przez Nazistów oraz Japończyków. Gracz kieruje oddziałem Brytyjskich komandosów. Mamy do dyspozycji, w zależności od misji, którą musimy wykonać, konkretnych ludzi, między innymi: Zielony beret, Szpieg, Saper, Snajper itd. Naszą historię zaczynamy od dwóch misi treningowych, które są bardzo proste i pozwalają nam poznać naszych bohaterów i ich umiejętności. Głównych misji jest 10. Zaczynamy w Niemieckim porcie łodzi podwodnych gdzie musimy ukraść maszynę szyfrującą Enigmę, a kończymy w Paryżu we Francji zaraz przy wieży Eiffela i musimy rozminować budynek rządowy. To jedna z moich ulubionych gier komputerowych. Moim zdaniem druga odsłona kultowego Commandosa była równie udana jak pierwsza, w którą grałem bardzo długo i świetnie ją wspominam. Polecam z całego serca każdemu graczowi.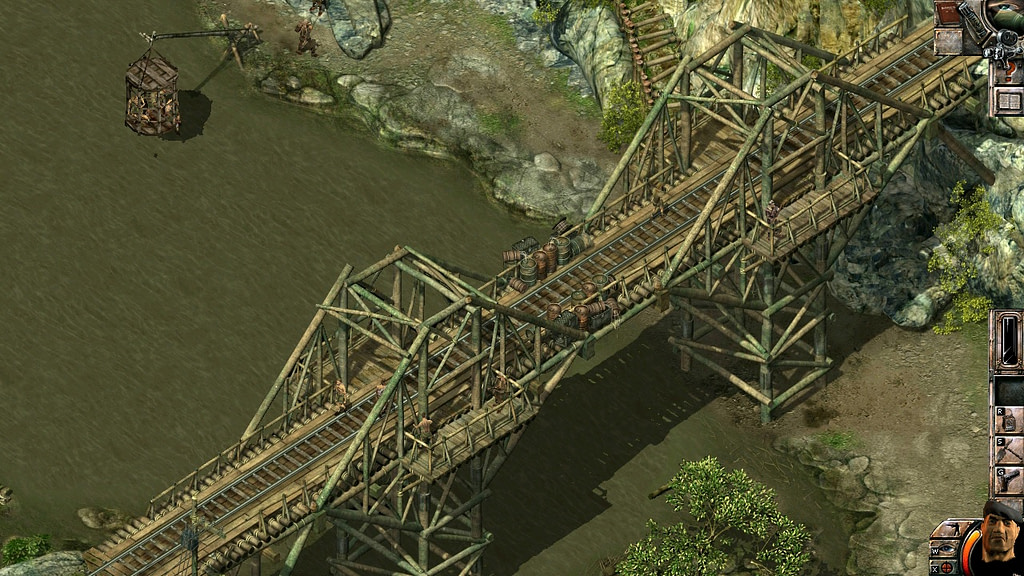 Commandos 2: Men of courage to the real-time strategy that produced the company Pyro Studios Vs. was released in 2001 by Eidos Interactive. The game was initially produced on the Microsoft Windows platform in 2002, it was also found on PlayStation and Xbox but it did not achieve such a program as on a PC. As for the plot, the game is set in the realities of World War II and takes place in the territories occupied by the Nazis and the Japanese. The player manages the participation of British commandos. We have beżs available, in modern options, beige, Sneep, etc. Green beret, spy, Minesweeper, Sniper, etc. Our story begins with two training missions, which are very simple and get to know us our heroes and their skills. The main instruments are Teams that can not be used in different language versions. This is one of my favorite computer games. In my opinion, the second part of the cult is a very good and long day. I recommend to all players with all my heart.