Heroes of Might and Magic III
Heroes of Might and Magic III to strategia turowa wyprodukowana w 1999 roku przez firmę New World Computing i wydana również w tym samym roku przez firmę The 3DO Company. Cała fabuła jest zbudowana z siedmiu kampanii rozgrywanych na kontynencie zwanym Antagarich. Niestety fabuła jest tak bardzo rozbudowana że przedstawienie jej w kilku zdaniach graniczy z cudem, dlatego wszystkich zachęcam do zagrania w trzecią część Heroes, na pewno nie pożałujecie. W samej grze istnieje osiem różnych miast, które możemy podzielić ze względu na charakterystykę: złe, dobre i neutralne. Każde miasto jest przyporządkowane inne rasie, mamy do dyspozycji ludzi, gady, demony itp.. Gra cieszy się do tej pory bardzo dużą popularnością wśród graczy co przełożyło się na powstanie wersji HD w roku 2015 oraz powstanie wersji mobilnych na platformy Android oraz iOS.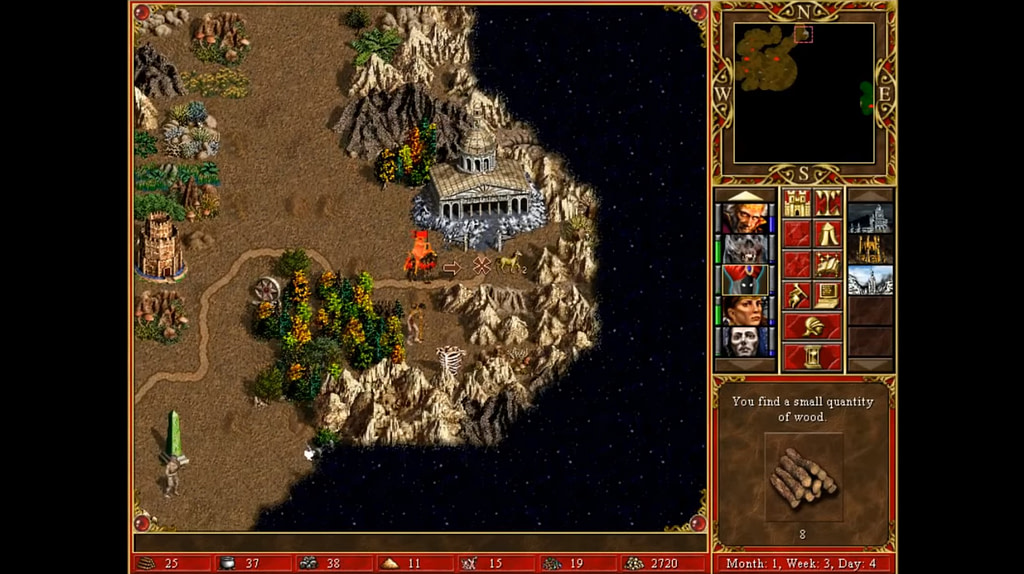 Heroes of Might and Magic III is a turn-based strategy produced in 1999 by New World Computing and also released the same year by The 3DO Company. The entire story is built from seven campaigns on the continent called Antagarich. Unfortunately, the plot is so extensive that the presentation in a few sentences borders on a miracle, which is why I encourage everyone to play in the third part of Heroes, you will not regret it. In the game itself, there are eight different cities that we can divide because of the characteristics: bad, good and neutral. Each city is assigned to other races, we have people, reptiles, demons, etc .. The game has so far been very popular among players which translated into the creation of the HD version in 2015 and the creation of mobile versions for Android and iOS.