Knights and Merchants: The Shattered Kingdom
Knights and Merchants: The Shattered Kingdom to strategia wyprodukowana przez firmę Joymania i wydana w 1998 roku przez Interactive Magic. W Polsce została wydana przez TopWare Interactive. Gra osadzona w realiach średniowiecza. Gracz wciela się w postać przyjaciela króla, który musi pod jego nieobecność uratować rozpadające się królestwo. Przyczyną tak złego stanu królestwa są zdradzieckie postępki królewskiego syna. Pamiętam, gdy grałem jeszcze parę lat temu w tą grę, że nie należała do łatwych.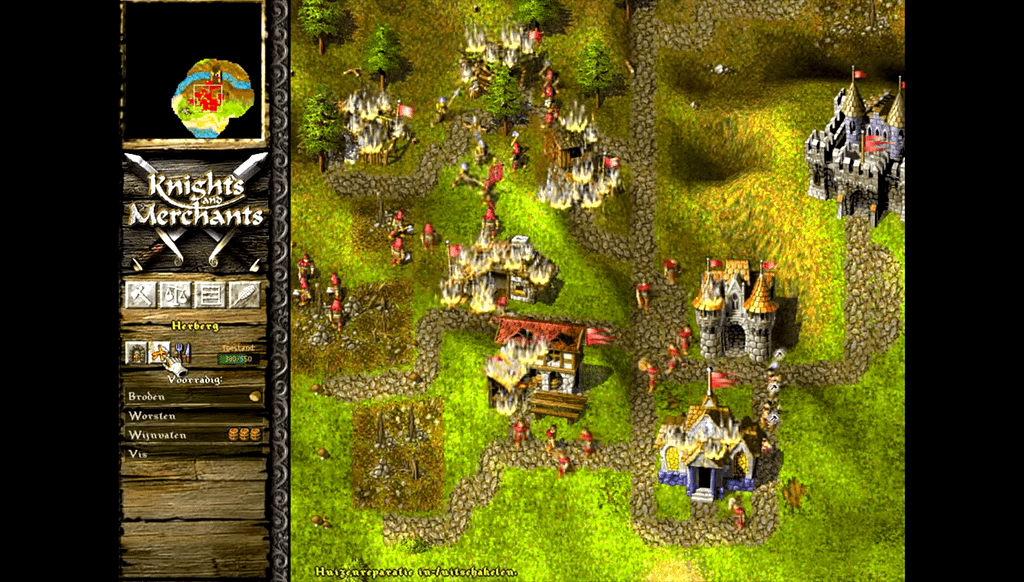 Czasami jedną misję przechodziłem kilkanaście razy. Kampania podzielona jest na 20 misji, które spinają całą fabułę. Oprócz rozgrywki dla jednego gracza, mamy również możliwość rozgrywki sieciowej z naszymi znajomymi. Knights and Merchants został bardzo dobrze odebrany w Polsce. Również ja bardzo lubiłem grać w tego RTS'a. Jeden z bardziej ciekawych i wciągających tytułów. Przeszedłem ją chyba z trzy razy. Gra bardzo podobna do innej strategii, a mianowicie Settlers. W późniejszym okresie doczekaliśmy się również sequela w postaci Knights and Merchants: The Peasants Rebellion. A jak Wy wspominacie Knights and Merchants? Dajcie znać w komentarzach.