Return to Castle Wolfenstein
Return to Castle Wolfenstein to kontynuacja świetnej gry Wolfenstein 3D z roku 1992. Wyprodukowana przez firmę Gray Matter Interactive a wydana w 2001 roku przez Activision. Return to Castle Wolfenstein to strzelanka pierwszoosobowa usytuowana w realiach II Wojny Światowej w nazistowskich Niemczech. Fabuła gry rozgrywa się w roku 1943. Gracz trafia do Niemiec jako tajny agent polskiego pochodzenia aby przeszkodzić nazistom w wskrzeszeniu saksońskiego księcia Heinricha I, jednak zostaje pojmany i uwięziony. Jego specjalne wyszkolenie jako agenta pozwala mu się wydostać z pułapki i skontaktować z lokalnym ruchem oporu. Nie będę Wam zdradzał całej historii, przekonajcie się sami co wydarzyło się później. Jeśli chodzi o oprawę graficzną to na tak odległe czasy, była wyśmienita i sprawiała wiele problemów naszym staruszkom. Sam osobiście "trochę" grałem w Return to Castle Wolfenstein i chciałbym poznać Wasze zdanie na jej temat.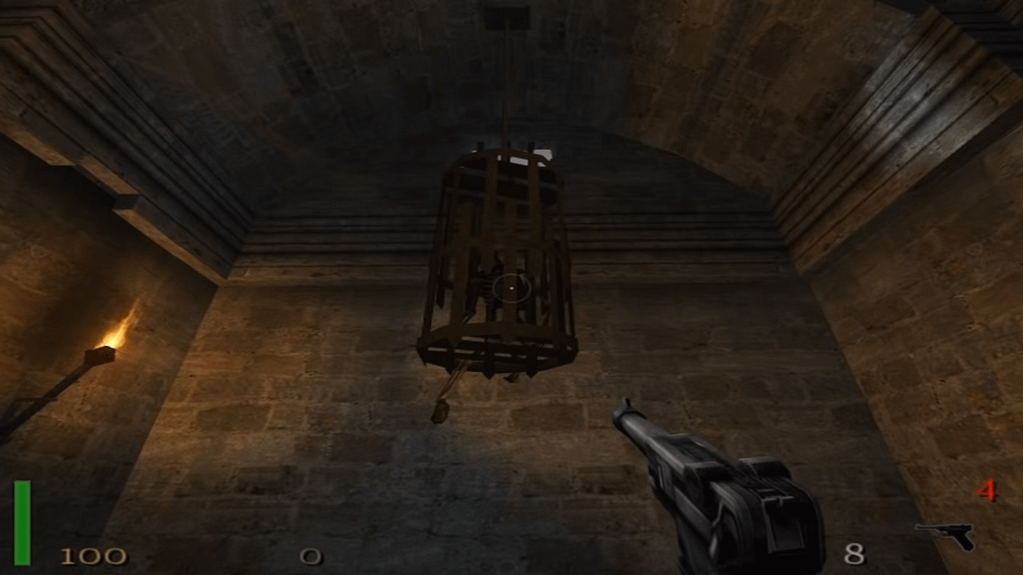 Return to Castle Wolfenstein is a continuation of the great game Wolfenstein 3D from 1992. Produced by the company Gray Matter Interactive and released in 2001 by Activision. Return to Castle Wolfenstein is a first person shooter situated in the realities of World War II in Nazi Germany. The story of the game takes place in 1943. The player goes to Germany as a secret agent of Polish origin to prevent the Nazis from resurrecting the Saxon prince Heinrich I, but he is captured and imprisoned. His special training as an agent allows him to get out of the trap and contact the local resistance movement. I will not tell you the whole story, see for yourself what happened next. When it comes to graphics, it was so far away that it was excellent and caused many problems for our elderly people. I personally played "a little" in Return to Castle Wolfenstein and I would like to get to know your opinion about it.