Gothic to gra fabularna, która potrafi wciągnąć na naprawdę wiele godzin. Gra została wyprodukowana przez firmę Piranha Bytes i wydana w roku 2001 przez firmę Xicat. Historia w którą zostaje uwikłany gracz opowiada o człowieku zesłanym do kopalni magicznej rudy za swoje niecne występki.  Główny bohater nie posiada imienia i zostaje nazwany "Bezimiennym". Naszym celem jako gracza jest wydostanie się z kopalni, a nie jest to łatwe ponieważ cały teren na którym się znajdujemy jest otoczony magiczną barierą. Oczywiście musimy ją zniszczyć aby się wydostać. Gra posiada dość duży świat, w którym są trzy obozy zbudowane przez skazańców, również z biegiem czasu gry, gracz będzie musiał dokonać wyboru i przyłączyć się do jednej z frakcji. Naprawdę bardzo polecam każdemu kto nie grał w Gothic'a, a myślę że niewielu jest takich graczy.
Zapraszam również do poprzedniego wpisu, który znajduje się tutaj: Black & White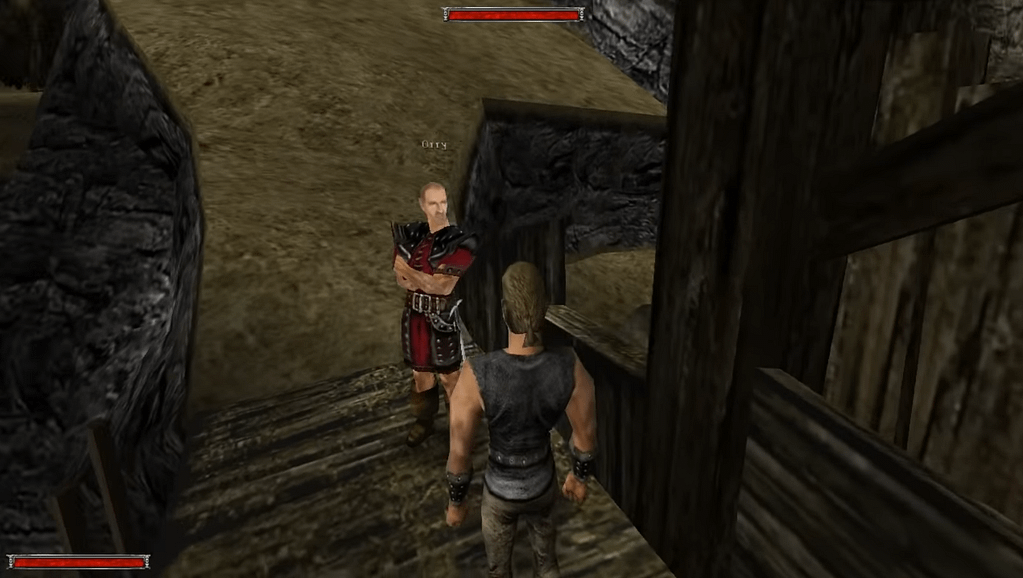 Gothic is a role-playing game that can draw in for hours. The game was produced by Piranha Bytes and released in 2001 by Xicat. The story in which the player becomes entangled talks about a man sent to the magical ore mine for his evil deeds. The main character has no name and is called "Nameless". Our goal as a player is to get out of the mine, and it is not easy because the whole area where we are located is surrounded by a magical barrier. Of course, we must destroy it to get out. The game has a fairly large world in which there are three camps built by the convicts, also over the course of the game, the player will have to make a choice and join one of the factions. I really recommend it to anyone who did not play Gothic, and I think that there are very few such players.