The Incredible Machine to gra logiczna wyprodukowana przez firmę Dynamix i wydana w 1993 roku przez firmę Sierra.
Gracz ma za zadanie w grze skonstruować maszynę, która będzie w stanie wykonać wcześniej wyznaczony cel (np. spowodować wystrzał z armaty lub oddzielić piłeczek tenisowych od baseballowych). Na każdym poziomie mamy dostępną określoną ilość pewnych elementów, z których może powstać nasza maszyna. Oczywiście nie musimy wykorzystać wszystkich, ale nie na każdym poziomie jest to możliwe. Początkowe poziomy były stosunkowo proste, aby gracz mógł poznać jak wykorzystywać pewne elementy i łączyć je ze sobą.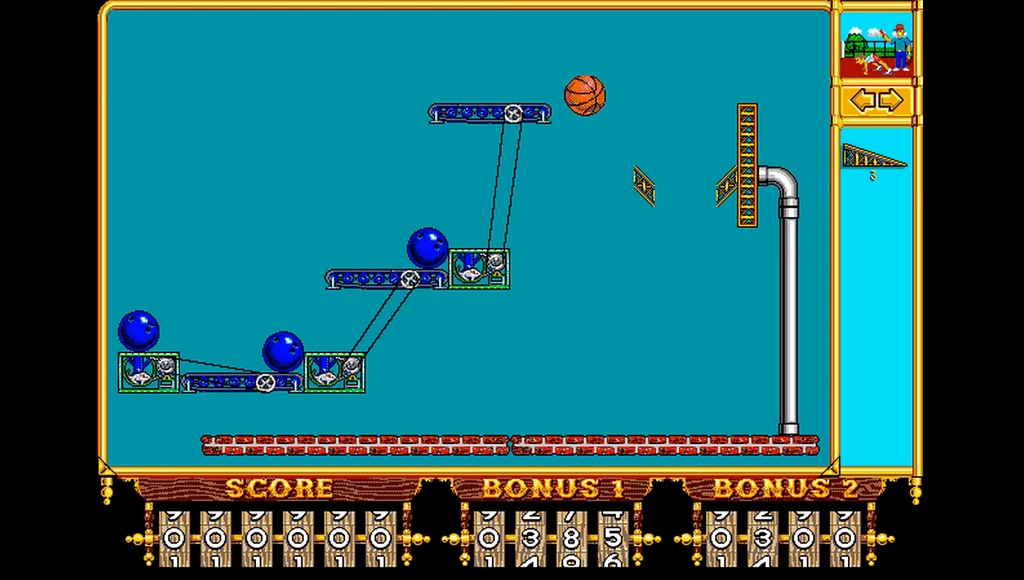 W grze mieliśmy aż 87 plansz, które gracz musiał przejść oraz edytor, w którym mogliśmy tworzyć własne poziomy. The Incredible Machine zapoczątkowała całą serię gier o budowaniu maszyn. W późniejszym czasie doczekaliśmy się The Incredible Machine 2, The Incredible Machine 3, Return of the Incredible Machine: Contraptions, The Incredible Machine: Even More Contraptions. Cała gra była dla mnie bardzo fajna, ciekawa i wymagała od gracz większego wysiłku umysłowego. Z każdą planszą chcemy grać dalej, aby rozwiązać kolejny problem i czasami zaczynamy się denerwować, gdy nie wiemy, jak poskładać wszystkie elementy, aby nasza maszyna zaczęła wypełniać cel zadania. Dajcie znać w komentarzach czy Wy graliście w The Incredible Machine i jak Wam się podobała.