ToCA Race Driver 2 realistyczna gra wyścigowa wyprodukowana i wydana przez firmę Codemasters w roku 2004. Do dyspozycji gracz otrzymuje tryb kariery oraz wątek fabularny. Dostajemy aż 35 licencjonowanych samochodów, 56 tras na których możemy się ścigać oraz autentyczne trasy, które możemy znać z oficjalnych mistrzostw. Otrzymujemy również trzydzieści globalnych rodzajów mistrzostw takich jak:
GT Sports Car Racing,
Street Racing,
DTM,
V8 Supercars,
Global GT Lights itd.
Jeśli chodzi o oprawę graficzną to naprawdę nie ma się do czego przyczepić. Bardzo dokładnie odwzorowane sylwetki samochodów. Pojazdy posiadają unikalny system zniszczeń, wszystkie zniszczenia karoserii lub uszkodzenia na przykład układu zawieszenia są widoczne od razu. Ja niestety nie miałem okazji zagra w ToCA Race Driver 2 dlatego proszę Was o przedstawienie Waszych opinii, uwag lub wrażeń.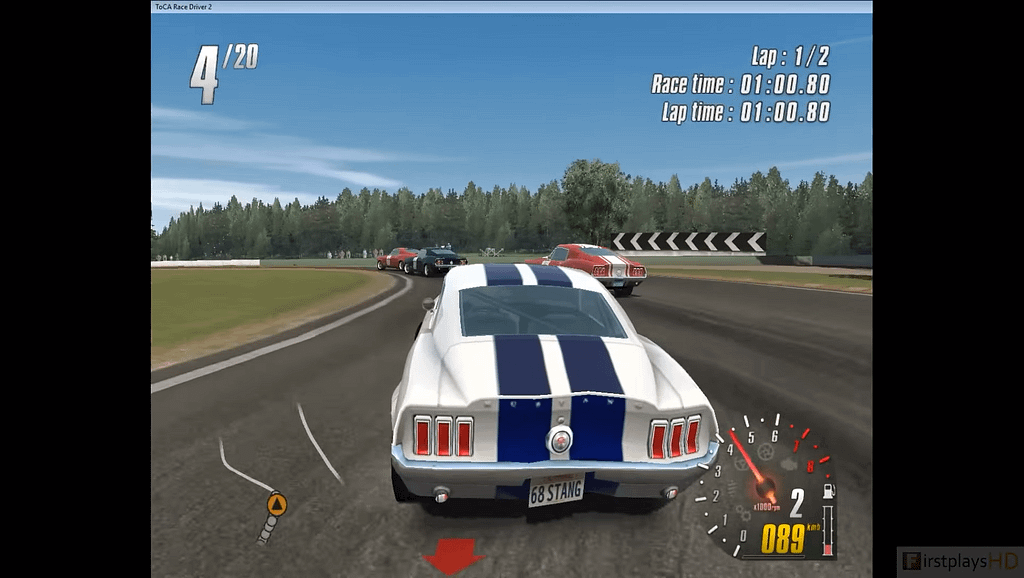 ToCA Race Driver 2 a realistic racing game produced and released by Codemasters in 2004. The player gets a career mode and a storyline. We get as many as 35 licensed cars, 56 routes on which we can race and authentic routes that we can know from the official championships. We also receive thirty global types of championships such as:
GT Sports Car Racing,
Street Racing,
DTM,
V8 Supercars,
Global GT Lights etc.
When it comes to graphics, it really has nothing to cling to. Very accurately rendered silhouettes of cars. Vehicles have a unique damage system, all damage to the bodywork or damage to the suspension system, for example, can be seen immediately. Unfortunately, I did not have the opportunity to play ToCA Race Driver 2, therefore I am asking you to present your opinions, comments or impressions.