Warcraft III: Reign of Chaos
Warcraft III: Reign of Chaos, kto nie słyszał o tej grze, strategia czasu rzeczywistego wyprodukowana i wydana przez firmę Blizzard Entertainment. Po krótce trzecia część kultowej sagi opowiada nam historie po zakończeniu wielkiej wojny pomiędzy Hordą a Przymierzem w której Orkowie zostali rozgromieni przez Ludzi. Młody wódz Tharll, przebywający w ukryciu, doznaje jednak wizji, w której widzi nadchodzący ogień. Wizję tą otrzymał od tajemniczego proroka, który nakazuje mu wędrówkę do legendarnego Kalimdoru. Również tajemniczy prorok przylatuje na zebranie ludzi poświęcane nadchodzącej, tajemniczej pladze. Także i ludzi nakłania na wyprawę do Kalimdoru ale zostaje wyrzucony. Nie będę Wam opowiadał całej historii ponieważ była by o na za długa, ale sami przekonajcie się co było dalej. W grze mamy do wyboru kampanie: Ludzi, Orków, Nieumarłych oraz Elfów. Oprócz kampanii gra dawała nam możliwość gry wieloosobowej na serwerach Battle.net. Jak na tak stary tytuł gra cieszy się dużą popularnością nawet dzisiaj. Czasami sam wrócę do niej i przypomnę sobie stare dobre czasy. W tym roku dostaniemy całkiem odświeżoną wersję Warcraft III, czy i Wy nie możecie się doczekać ?? Dajcie znać w komentarzach.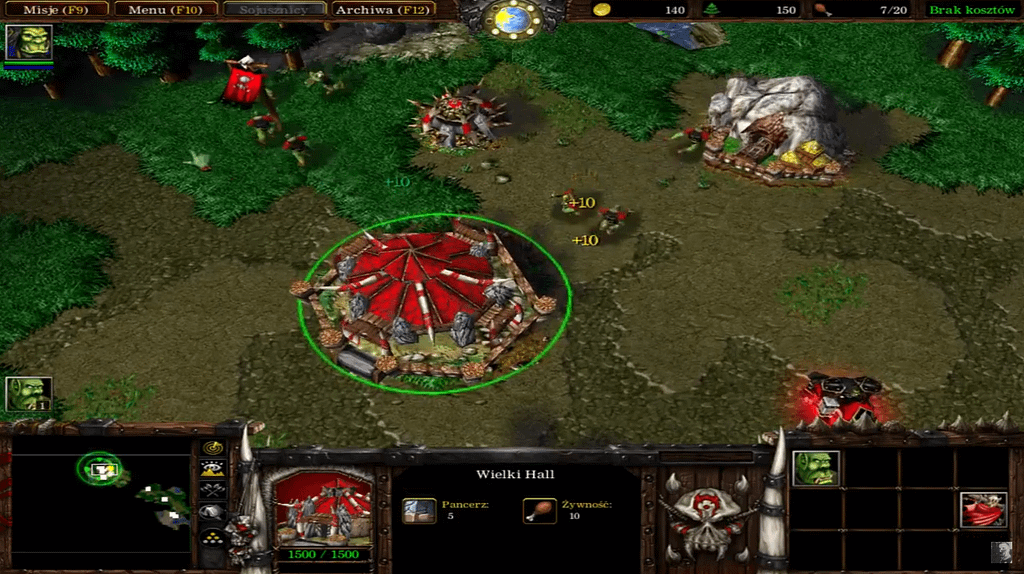 Warcraft III: Reign of Chaos, who has not heard of this game, a real-time strategy produced and released by Blizzard Entertainment. In short, the third part of the cult saga tells us stories after the end of the great war between the Horde and the Alliance in which the Orcs were defeated by the People. The young chief Tharll, who is in hiding, experiences a vision in which he sees the coming fire. He received this vision from a mysterious prophet who ordered him to wander to the legendary Kalimdor. Also, the mysterious prophet comes to gather people dedicated to the upcoming, mysterious scourge. He also encourages people to go to Kalimdor, but he is thrown out. I will not tell you the whole story because it would be too long, but see for yourself what happened next. In the game, we have a choice of campaigns: People, Orcs, Undead and Elves. In addition to the campaign, the game gave us the opportunity to play multiplayer on Battle.net servers. For such an old title the game is very popular even today. Sometimes I come back to her and remember the good old days. This year we will get a completely refreshed version of Warcraft III, are you too looking forward to ?? Let me know in the comments.