Zoo Tycoon 2 jest to sequel symulacji ekonomicznej stworzony przez firmę Blue Fang Games, natomiast został wydany przez Microsoft Game Studios w 2004 roku. Naszym zadaniem, tak samo jak w poprzedniej wersji, jest stworzenie, a w późniejszym czasie rozbudowanie naszego Zoo. Będziemy musieli zatrudniać personel taki jak treserzy, sprzedawcy lub ochrona. Musimy dbać o rozbudowę, między innymi budować klatki dla zwierząt, zwiększać atrakcyjność naszego Zoo. Jedną z najważniejszych rzeczy są oczywiście finanse, niestety bez pieniędzy nasze Zoo nie będzie wstanie się utrzymać. Poniżej przedstawiam, nie wszystkie oczywiście, zmiany jakie zostały zastosowane w drugiej odsłonie Zoo Tycoon 2:
30 gatunków zwierząt,
uproszczony interfejs, dzięki czemu w łatwy sposób możemy wpływać na ukształtowanie terenu,
mamy do dyspozycji kilka trybów gry: kampania, samouczek oraz pozbawiony jakichkolwiek ograniczeń free-form,
pełna trójwymiarowa grafika, możemy dowolnie przybliżać i obracać widok.
A jaka jest Wasza opinie na temat Zoo Tycoon ? Dajcie znać w komentarzach.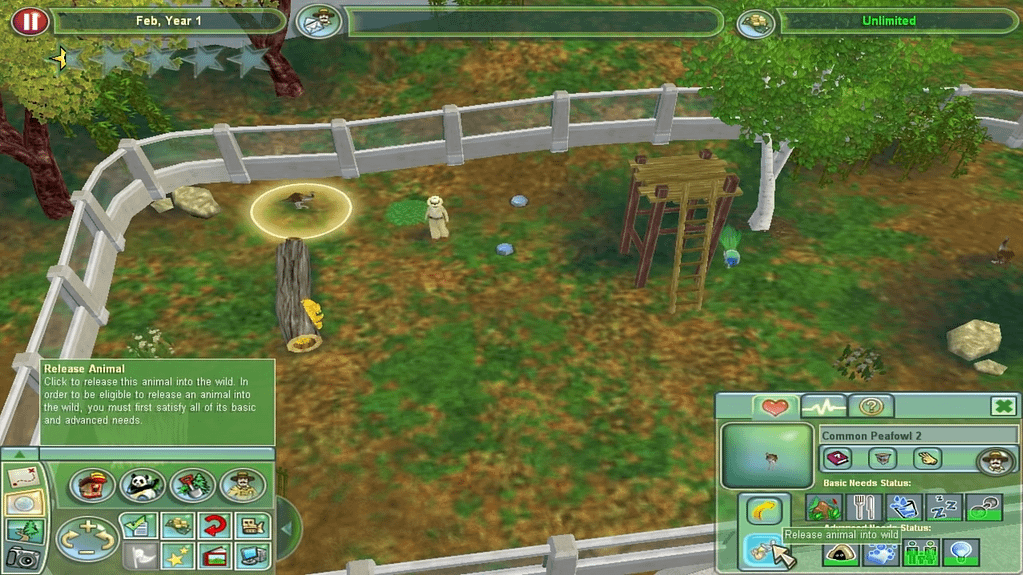 Zoo Tycoon 2 is the sequel to the economic simulation created by Blue Fang Games, while it was released by Microsoft Game Studios in 2004. Our task, as in the previous version, is to create and later expand our Zoo. We will have to employ staff such as trainers, salespersons or security guards. We need to take care of the development, among other things, to build animal cages, increase the attractiveness of our zoo. One of the most important things is of course finance, but without money, our Zoo will not be able to maintain itself. Below I present, not all of course, the changes that were applied in the second installment of Zoo Tycoon 2:
30 species of animals,
simplified interface, thanks to which we can easily influence the terrain,
we have several game modes: campaign, tutorial and free of any restrictions,
full three-dimensional graphics, we can freely zoom and rotate the view.
And what is your opinion about the Zoo Tycoon? Let me know in the comments.