Zwariowana taksówka czyli Crazy Taxi
Crazy Taxi, gra zręcznościowa wydana pierwotnie na automaty przez firmę Hitmarker pochodzącą z Japonii w roku 1999 a później na konsole Dreamcast. W grze wcielamy się w jedną z czterech taksówkarzy oraz naszym zadaniem jest dowieźć naszych klientów we wskazanego miejsca i zgarnąć pieniądze. Każda z postaci posiada unikatowy samochód i preferuje inny styl jazdy. Gra jest pełna pozytywnego humoru oraz nie musimy w niej przestrzegać żadnych drogowych przepisów. Osobiście trochę pograłem w tą grę i z czystym sumieniem mogę ją polecić każdemu.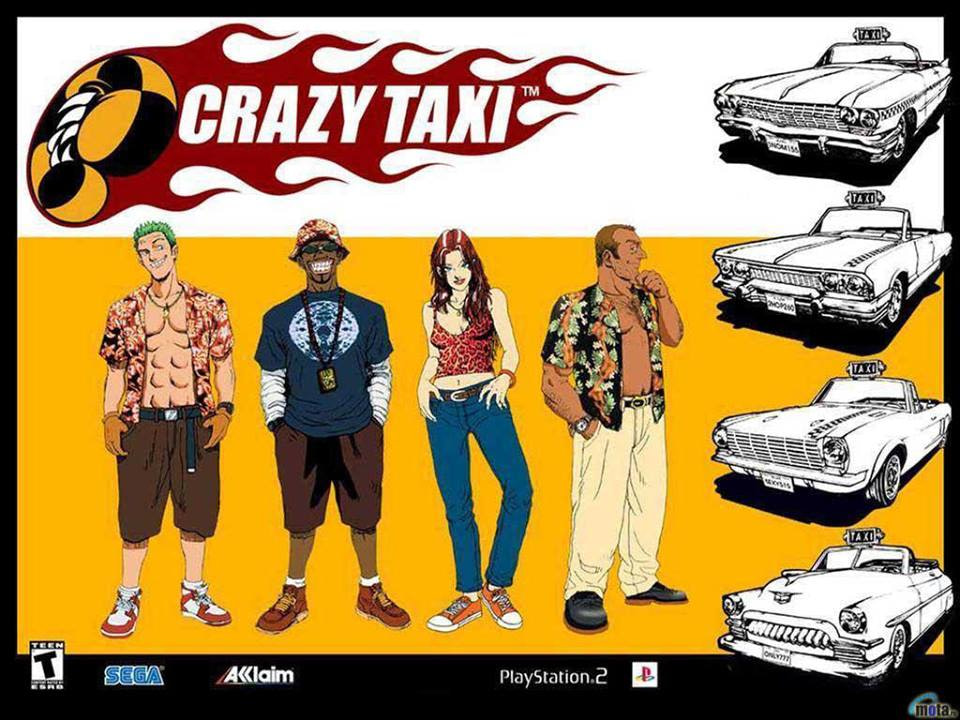 Crazy Taxi, an arcade game originally released for slot machines by Hitmarker from Japan in 1999 and later on the Dreamcast console. In the game, you play as one of four taxi drivers and our task is to bring our customers to the indicated place and grab money. Each character has a unique car and prefers a different driving style. The game is full of positive humor and we do not have to obey any road rules. Personally, I played a bit of this game and I can recommend it to everyone with a clear conscience.